In version 7.3.1.7 of HLMSW, an update to the report writing module includes the ability to print 2D barcodes in a number of formats including the popular QR Code format.  This means that you can now place on any of your printed forms or PDFs codes that, with the correct software can take your customers direct to a page on your website without having to type in a complicated URL.
To capitalise on this, in this version of HLMSW there are also 2 new links you can use to populate a QR Code to point customers directly to a title (Zinfonia Title Link) or an order  (Zinfonia Transaction Link).  If the transaction or work is not in Zinfonia, the customer will be taken to the Zinfonia landing page.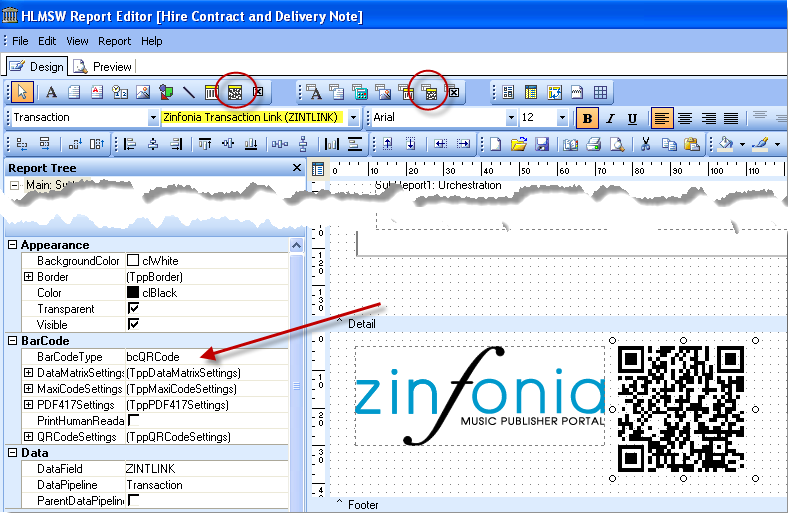 The new report writing module includes a number of other changes including better support for exporting to files (including the ability to open a file after it has been printed), better undo options and a new Grid Control to allow for more flexible layouts using a grid format.