Now that we have crossed the milestone of more than 18,000 users world-wide, I thought you may be interested in some Zinfonia statics to answer the regularly asked question "Who uses Zinfonia?"
Zinfonia customers come from 108 countries with the USA and UK making up ¾ of our users.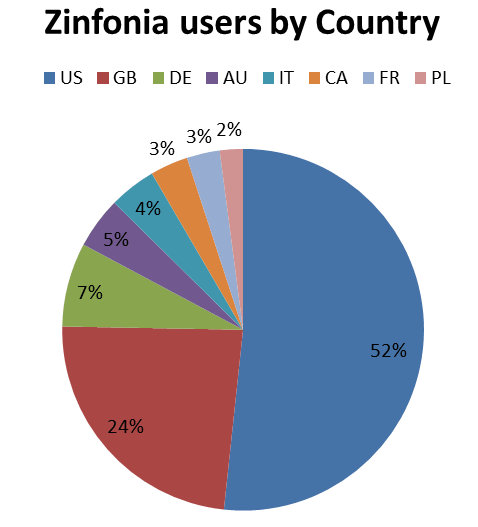 Our customers comprise a cross-section of artistic organisations, libraries and individuals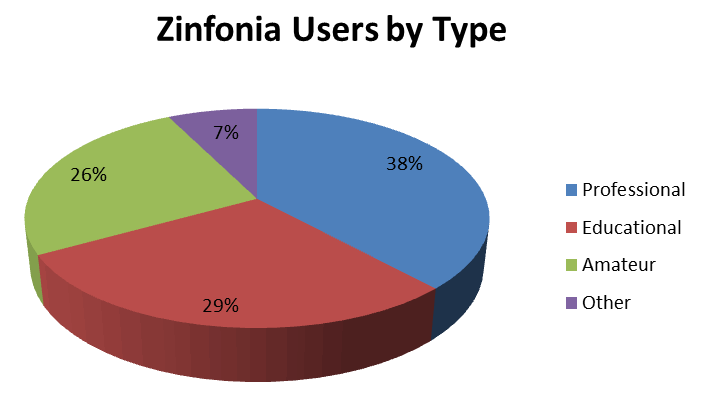 While English is the most common language, the other languages are well used.  This chart is likely to change when the Spanish translation is released later this year.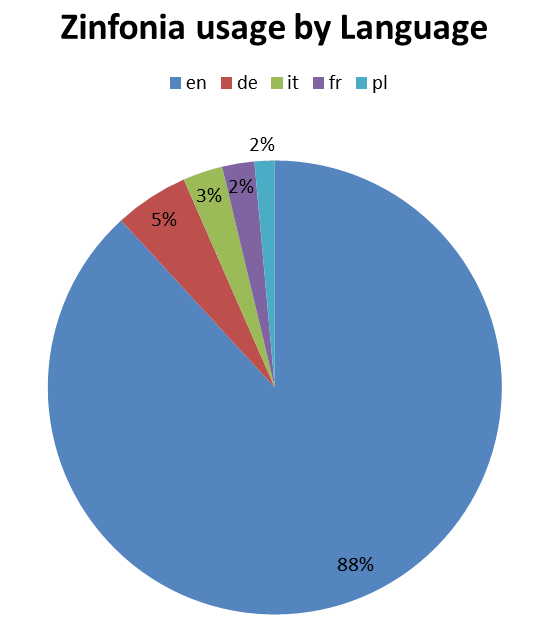 So the most common Zinfonia user at this time is an English-speaking professional based in the USA.